The Reverend Canon Dr Sue Jones is first female dean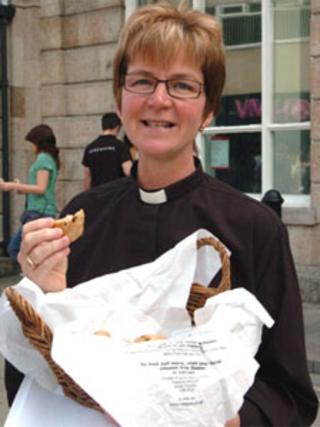 The Church in Wales has appointed its first female dean.
It follows the announcement that the Very Reverend Alun J Hawkins is to retire as dean of Bangor.
The bishop of Bangor has announced that the Reverend Canon Dr Sue Jones, born in Barry in the Vale of Glamorgan, will take over the post.
In 1997, the former Midland Bank employee and trainee teacher was one of the first women priests to be ordained in Wales.
Dr Jones has been chaplain at Swansea University and director of studies at St Michael's College in Llandaff, Cardiff.
She moved north in 2000 to develop theological study in the Bangor diocese.
"St Deiniol brought the Christian faith to Bangor in 525 and his cathedral church has been a continuous place of prayer, praise and study ever since," she said.
"I am looking forward to standing in St Deiniol's shoes as the 56th recorded dean of the cathedral, and to continuing his commitment in shaping the cathedral as a powerful witness to Christ nurtured within the distinctive and special culture and language of Wales."