Karen Skipper murder: Accused John Pope gives evidence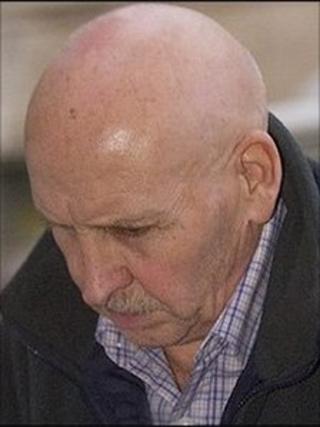 The man accused of murdering a woman whose body was found in a Cardiff river in 1996 has started giving evidence in his retrial.
John Pope, 62, from Cardiff, was convicted of killing 34-year-old Karen Skipper in 2009 but his conviction was quashed by the Court of Appeal.
Ms Skipper's ex-husband stood trial for her murder in 1997, but was cleared.
In Mr Pope's retrial at Newport Crown Court, his lawyer said the late Phillip Skipper was still considered a suspect.
Ms Skipper's partially clothed body was found in the River Ely in March 1996 where she had been walking her dogs.
Her hands had been tied behind her back with dog leads and she had drowned.
Marc Evans QC asked the jury to consider who else other than her late husband may have been the murderer.
"The question is who was the perpetrator? We say the finger is pointing firmly at Phillip Skipper," he said.
Addressing the jury, Mr Evans also said Mr Pope's IQ was 67 - the average IQ is 100 and anything below 70 is considered extremely low.
Small blood stain
Prosecutor Ian Murphy QC has previously told the court there was always two nagging loose ends in the police investigation.
One was that shortly before Ms Skipper was attacked, there was a man seen nearby wearing a distinctive three-quarter length wax coat and a rucksack. He was never identified.
The second loose end was that on the lining of her pocket there was a small blood stain, and DNA analysis showed that it was not her or Phillip Skipper's blood.
Mr Murphy said Mr Pope gave a sample of DNA after being arrested for another offence in 2006.
"In 2007, that sample was discovered to match DNA on the pocket of the jeans," he said.
The trial continues.