Inca travels John Harrison wins Wales Book of the Year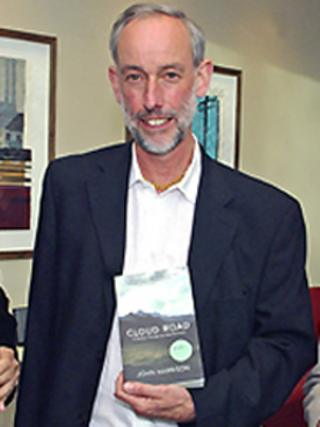 A travel writer's account of his five-month journey through the heartland of the Incas has landed the 2011 Welsh Book of Year prize.
John Harrison's work In Cloud Road: A Journey Through the Inca Heartland was praised by judges as "an unusually powerful and moving book."
The winner of the Welsh-language award was Ned Thomas for Bydoedd.
Both winners receive £10,000 each and the runners-up in English and Welsh receive £1,000.
Harrison, who works as a freelance writer, guide and lecturer, walked alone into remote villages where "life continues as if Columbus had never sailed" to write his prize-winning personal account.
Francesca Rhydderch, chair of the English-language judging panel, said: "Open this book - any page will do - and you will find lyrical, sharply observed descriptions that convey you to another time and place, while keeping you anchored in the realities of the here and now.
"It has a layered texture that comes from deep, unstinting research, and a control of voice that is the hallmark of a committed, well-practised talent."
The other judges on the panel were media commentator and writer Jon Gower and poet and author Deborah Kay Davies, who won the same prize in 2009.
The runners up English-language titles were What the Water Gave Me by Pascale Petit, and Alastair Reynolds's Terminal World.
Jon Gower said the shortlist was "a trio of fantastic books, each very different from the others".
He said: "All three could have won, and would have deserved to win, but life's not fair."
On the Welsh-language list, the runners-up were Caersaint by Angharad Price and Lladd Duw by Dewi Prysor.
The ceremony was hosted by Literature Wales in Cineworld, Cardiff.