Thomas Søndergård leads BBC National Orchestra of Wales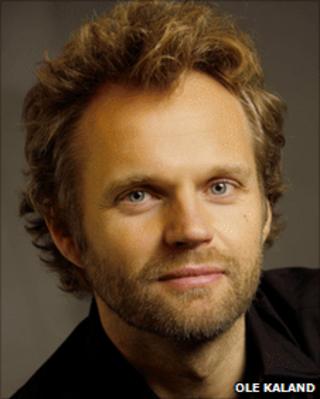 Danish conductor Thomas Søndergård is to take over the baton at the BBC National Orchestra of Wales, it has been announced.
He is principal conductor designate for the orchestra until he starts his four year term in the 2012/13 season.
He takes over from Thierry Fischer from Switzerland who leads his last season as principal conductor from September.
Søndergård is currently principal conductor and musical adviser of the Norwegian Radio Orchestra.
Audiences will have the chance to see him at work in his new role at BBC Hoddinott Hall in Cardiff Bay on Tuesday evening.
The concert is also being broadcast live on BBC Radio 3.
Brilliance
Søndergård said he is looking forward to joining Wales' national orchestra full-time.
"My debut with BBC NOW in December 2009 was an amazing moment for me and I retain a vivid memory of the players' involvement and sheer enthusiasm from the very first note.
"It is encounters with such musicians, eager to join me in finding a common path to the heart of the music, which remind me why I love to make music," he said.
Orchestra director David Murray said: "In the short time we have worked together, Thomas has won over the orchestra with his natural musicianship, dynamic drive and deep commitment."
Søndergård has received praise from national and international critics who have described his performances and recordings as "with a piercing intelligence and intense passion" and "with a supreme skill".
BBC Cymru Wales director Keith Jones said the corporation was very proud that a conductor of Thomas Søndergård's calibre was joining the internationally renowned orchestra.
"Combining the excellence of Wales' only professional symphony orchestra with the brilliance of Thomas Søndergård marks an exciting new creative collaboration for audiences to enjoy," Mr he said.