Lloyds TSB announces 40 job cuts to hit Cardiff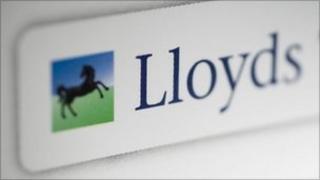 Lloyds Banking Group has announced around 40 job losses for Wales, most of which will affect workers in Cardiff.
The cuts come as part of a wider reorganisation which will lead to 1,300 job reductions across the UK.
The restructure will affect the group's functions, retail, group operations and wealth & international divisions.
Lloyds TSB said all affected employees had been briefed and compulsory redundancies would be a last resort.
It could not say exactly how many jobs were at risk in Wales but said "around 40" could go.
The latest announcement marks a further 180 job losses from the figure revealed in June.
Lloyds Banking Group needs to find £1.5bn in savings by 2014 as part of its strategic review.
It says the changes will improve service and deliver better value for money and that is why it is cutting 1,120 jobs.
Natural turnover
The further 180 job cuts form part of the group's ongoing three year integration programme.
A spokesman said: "Lloyds Banking Group is committed to working through these changes with employees in a careful and sensitive way.
"All affected employees have been briefed by their line manager today (Tuesday).
"The group's recognised unions Accord, LTU, Unite and GMB were consulted prior to this announcement and will continue to be consulted."
It said its policy was always to use natural turnover and to redeploy people wherever possible. It will also strive to achieve reductions via voluntary redundancy.