DVLA and Office for National Statistics may strike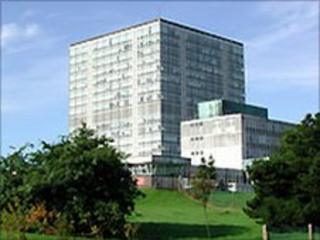 Hundreds of IT workers at the DVLA in Swansea and the Office for National Statistics (ONS) in Newport are being balloted over strike action over pay.
The ballot involves almost 750 staff working on contracts across the UK.
The Public and Commercial Services Union (PCS) said industrial action could be held in September and October.
Contractor Fujitsu said it was disappointed by the decision to hold the strike ballot.
A Fujitsu spokesman said: "PCS has decided not to ask its members to vote on our pay offer, which we believe is a fair one, but has decided instead to ask them to vote on whether to take industrial action."
He said the company was prepared to implement a pay review for members and is holding further talks this week.
A DVLA spokesman declined to comment, and said its IT services were contracted to IBM and that Fujitsu provided some of those services on behalf of IBM.
Financial penalties
A PCS spokesman said Fujitsu could face financial penalties for missing service agreements if the strike goes ahead.
He said Fujitsu had either met or exceeded performance targets on its contracts this year and that senior managers were enjoying bonuses in excess of £14,000 in some cases.
"Despite this, the company is refusing to increase a pay offer that will mean rises of between just 1.5% and 2.5%, well below the rate of inflation," added the spokesman.
The balloted staff perform a variety of roles, including support for HMRC IT systems, meaning the payment of tax credits could be hit by any industrial action.
Workers in the DVLA maintain and develop the IT systems that produce driving licences.