Michael Jackson Cardiff gig signs up 'major artists'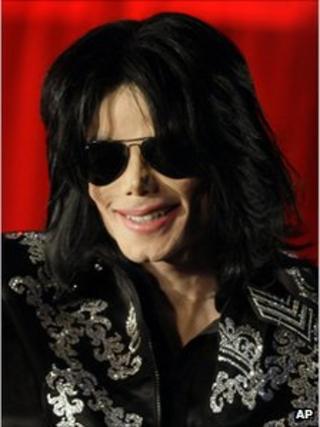 The organiser of the controversial Michael Jackson Cardiff tribute concert says "two or three very major artists" will be added to the bill in the next week.
Some Jackson fans have called for the October gig to be called off, saying it is "doomed to fail."
But Paul King said he was confident Michael Forever at the Millennium Stadium would be a sell-out.
Tickets went on sale at 09:00 BST on Wednesday.
Organisers Global Events Live have invited disgruntled fans to air their views in a global conference call.
"We are 100% going ahead. We will continue to announce names for the line-up," said Global Events Live spokeswoman Juliette Harris.
"We are moving forward and now we will try to address issues that have been raised by fans."
Concerns
Despite reports that Jackson's mother Katherine, his sister La Toya and brothers Tito, Marlon and Jackie, were endorsing the event, the late singer's other brothers Jermaine and Randy labelled it "inappropriate" and "ill-timed".
Some fans of Jackson - who died in June 2009 aged 50 while rehearsing for his This Is It tour - are unhappy with confusion over charitable donations from ticket revenue.
They also have issues with the timing of the concert, during the involuntary manslaughter trial in Los Angeles of Jackson's doctor, and the now withdrawn invitation to rock band Kiss.
Chris Hunt, president of Global Events Live, pointed out that Jermaine Jackson "has himself attempted to set this concert up a number of times and not been able to do so".
He added that the beneficiaries of the concert would be the Aids Project Los Angeles, the Prince's Trust and a trust fund for Michael Jackson's children, Prince Michael, 14, Paris, 13, and nine-year-old Prince Michael II, known as Blanket.
Mr King said: "There has been insufficient information for the fans.
"Speculation has run riot about what it's all about, who the beneficiaries are, why it's taking place. That rumour has got completely out of hand."
He added that the timing of the concert at the same time as the trial was a "complete coincidence".
"The trial has been moved several times already," he said.
"In fact there's speculation that the trial will in fact be moved again."
Verified Jackson fan clubs will now be invited to take part in a conference call on 30 August, in which promoters will try to allay their concerns.
Christina Aguilera, Cee Lo Green and Smokey Robinson, as well as several British acts will perform Jackson songs along with their own material at the tribute. Beyonce will also beam in a cover version of a Jackson hit by satellite.
'Astronomical prices'
There has been a mixed reaction from fans to the concert.
Matt Blank of the Michael Jackson World Network Fan Club said it would have been cheaper to see Jackson himself, if he had performed his This Is It tour, than to see tribute acts like JLS singing his songs.
Tickets for Jackson's concerts at the O2 arena in London were priced between £30 and £80.
But the show at the 75,000-seat Millennium Stadium range from £55 to £240.
"When you're hearing astronomical prices like £200 you think why is this? Why was seeing Michael himself cheaper than seeing these tribute acts?" said Mr Blank.
But some fans, such as Michael Erskine from Swansea, said they were still keen to see the concert, as it would be "engaging with a lot of youngsters who might not have known Michael Jackson for his talent".
"For youngsters knowing JLS, knowing Leona Lewis, they'll be attracted to the concert," said Mr Erskine.
"For me it's appreciation of his music and that's why I want to go."