Tree fossil and iPod on Welsh ministers' gift list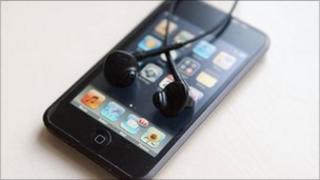 What have a 350-million-year-old tree fossil, a photograph of the new Llandysul bypass and a sea bass got in common?
They are among gifts given to Welsh ministers in the course of official duties over the past three years.
The list, released under the Freedom of Information Act, shows the vast majority of gifts have an estimated value of less than £50.
Ministers are allowed to keep any gift with a value of less than £260.
Many choose to distribute smaller gifts such as food and drink among their private office staff - the civil servants who keep their diaries and answer correspondence.
During his last year as First Minister, Rhodri Morgan received dozens of gifts, including a ceremonial embroidered shawl, a carpet from Azerbaijan and an iPod Touch.
He also received four apple trees and a watering can.
Generous to bizarre
In fact, Mr Morgan accumulated so many gifts during his near-decade as first minister that his office in Cardiff Bay was said by some visitors to resemble a grotto.
Former Agriculture Minister Elin Jones received several gifts of food and drink during her time in office.
Other presents given to ministers range from the generous to the bizarre, and all are meticulously noted by the civil service in a register.
Current First Minister Carwyn Jones is recorded as receiving a "Silver (not actual silver) engraved plate" with an estimated value of £10.
He also received a crystal menorah (a traditional Jewish candle holder) in 2009-10 and another menorah in 2010-11.
Forthright
All gifts are given an estimated valuation by the civil servants.
Many seem to err on the higher side, however, with a "Presentation pack of nuts and raisins" given to Mr Jones valued at £15.
Books also feature heavily in the list.
Education Minister Leighton Andrews, noted for his forthright style, was given a copy of "The Dream Manager" by Matthew Kelly, and the new Health Minister Lesley Griffiths was given "Effective GP Commissioning".
The new deputy minister for agriculture, Alun Davies, is recording as receiving a sea bass, with an estimated value of £10.