Welsh landmarks welcome public with Open Doors scheme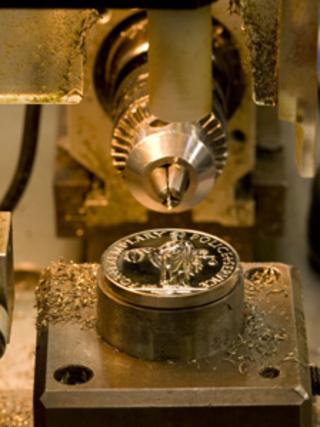 Some of Wales' most historic landmarks are opening their doors free to the public during September to celebrate its cultural heritage.
They include Swansea Castle and the Royal Mint at Llantrisant.
Organisers Cadw and the Civic Trust for Wales say there will be 500 concerts, tours and talks at over 300 buildings around Wales throughout the month.
The sites are either usually closed to the public or charge for admission and also include factories and churches.
"Wales enjoys a rich heritage and Open Doors is a fantastic opportunity for people to explore it," said Heritage Minister Huw Lewis.
"The Welsh Government is committed to making the country's history as accessible as possible and I urge everyone to see what properties are open in their area.
"There is a significant variety of sites and events this year spread across all local authority areas of Wales during Open Doors.
"The breadth and diversity of the programme means there is something for everyone."
Built in 1106, Swansea Castle was at the forefront of the 12th and 13th Century battles between the Welsh and Norman invaders.
Unique opportunity
During the 18th and 19th Centuries, it was used variously as a barracks, market and debtors prison, but was partially demolished at the beginning of the 20th century.
It suffered further damage during the Blitz in World War II and has remained closed to the public until now.
In contrast, the Royal Mint dates back only to 1967, although the roots of the institution go back as far as 886.
Access to the public has always been tight, but this month, visitors will have a unique opportunity to discover how the coins and medals for over 100 countries are manufactured.
They can also view a collection of some of the rare examples produced by the Mint, since it became the UK's official providers of coinage in 1279.
Requests had to be registered by the end of August, with 12 lucky applicants receiving two tickets each for the the visit on 30 September.
Other sites open to the public include Rhuddlan and Chepstow castles, and the Stackpole Estate in Pembrokeshire.