BBC Trust review praise for Radio Wales and Radio Cymru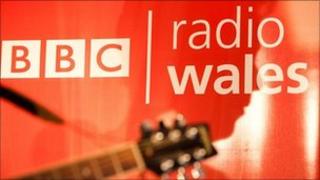 A review of BBC Radio Wales and Radio Cymru says programmes are distinctive and valued by listeners.
The BBC Trust conducted a review of all the BBC's radio stations in Scotland, Wales and Northern Ireland.
It included a public consultation with licence fee payers led by the Audience Council for Wales.
The trust also called on BBC bosses to look into greater FM coverage across Wales, which affects the number of people who can listen to Radio Wales.
The report said around 68% of households in Wales can receive Radio Wales on FM, compared with 98% for Radio Scotland, 98% for Radio Ulster/Foyle, 95% for Radio Cymru and 95% for Radio nan Gàidheal.
The report goes on to say that Radio Wales has plans to expand FM coverage by increasing the power of the Cardiff area transmitter to extend coverage to 76%.
Talent
BBC Trustee for Wales, Elan Closs Stephens, said the trust backed Radio Wales' doubling of the proportion of music it played from Welsh artists.
"It is great that so many listeners say that Radio Wales and Radio Cymru offer a distinctive service which provides something that they can't get elsewhere," she said.
"Both services are also highly appreciated for their news, as is Radio Cymru's support for the Welsh language.
Ms Stephens said the trust has asked both stations to look at whether more could be done to boost their appeal in parts of Wales where fewer people tune in - in north Wales for Radio Wales and in south Wales for Radio Cymru.
Steve Austins, editor of Radio Wales, welcomed the finding that 97% listeners surveyed said the station was value for money.
'More appreciated'
"The fact that people feel that what they get from Radio Wales is worth a proportion of the licence fee is incredibly pleasing," he said.
He added that the station was asking the BBC centrally to look at ways of boosting reach outside south Wales by investing money in more FM transmitters.
"In order to be more appreciated and to be more listened to in the north of Wales we need more people to be able to listen to the radio station on a platform that's convenient to them," he said.
"We are pushing the BBC management in London very hard on this issue. I'm incredibly pleased to see the trust in this report pick up that baton as well.
"It's incredibly frustrating for our listeners and for us."
Welsh speakers
Radio Cymru editor Sian Gwynedd said was delighted by the report's "praise and recognition" for the station's quality of service.
"The report is a testament to the hard work and creativity of our staff and presenters," she said.
"Obviously we will look at the recommendations in detail and there is always room for improvement as we continue to try to appeal to Welsh speakers across Wales."‬ ‪
The BBC Trust review included a public consultation which received around 1,500 responses from licence fee payers and industry stakeholders, and audience research.
All BBC service are evaluated at least once every five years.
Across the BBC's radio stations in Scotland, Wales and Northern Ireland, the trust recommended greater collaboration between the stations, such as in commissioning and talent development.
It also asked the BBC Executive to develop strategies for each of the radio stations for Scotland, Wales and Northern Ireland taking into account the savings needed across the BBC as a result of the licence fee settlement.