Welsh councils' £57m redundancy spending in three years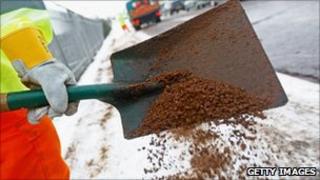 Wales' 22 local authorities have spent a total of over £57m on redundancy payments over the last three years.
The money was spent on redundancy payments to 3,630 people, a Freedom of Information request by BBC Wales' Welsh-language news website, Newyddion Ar-lein, has revealed.
The councils that spent the most on redundancies were Cardiff (£15.1m), Newport (£6.5m) and Swansea (£3.2m).
The body representing councils in Wales said local authorities had been doing all they could to protect jobs.
The largest payment to an individual was £173,088 by Powys council.
The only local authority that has not spent a penny on redundancies is Caerphilly, which said it had a "robust vacancy management and redeployment policy in place" which had proved successful.
The Welsh Local Government Association (WLGA) said it had been an "extraordinarily tough" time for councils.
"The draft Welsh budget showed a real term cut in local government revenue funding for 2012-13, and this is in the context of a rising demand for high quality services," the WLGA said.
"Faced with these pressures, councils are doing all they can to protect people's jobs, through seeking voluntary redundancies and the introduction of full or partial recruitment freezes.
"Whilst unprecedented cuts to their budgets will result in councils being forced to make tough decisions, a priority for all councils is protecting key frontline services."
The WLGA added all councils in Wales were working incredibly hard to minimise the impact of reduced employment levels on essential services.
'Increasing collaboration'
The Welsh Government said it had been working with the WLGA and the Wales Trades Union Congress to minimise redundancies in local authorities, in particular in drawing up a memorandum of understanding .
"Where redundancies are unavoidable we would expect employing authorities to obtain best value while respecting the agreements they have negotiated with their employees' representative organisations," said a spokesperson.
"The Welsh Government's policy of increasing collaboration amongst local authorities has as one of its key objectives the creation of savings from more efficient procurement and delivery of services.
"This should contribute to a reduction in the need for redundancies."