Police 'wanted to place Abdullahi at murder scene'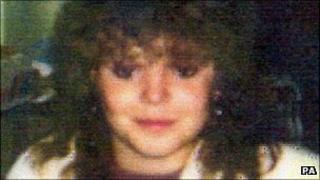 A former pub landlord says police wanted him to change his story to help implicate one of the Cardiff Five in the murder of Lynette White.
Peter McCarthy was questioned in court on Thursday about an alibi he gave for Yusef Abdullahi.
Mr Abdullahi and two others were wrongly convicted of the 1988 murder before being freed on appeal.
Eight ex-police officers deny perverting the course of justice in a trial at Swansea Crown Court.
Mr McCarthy, who ran the Custom House pub in Cardiff Bay in 1988, told the jury that he saw Miss White in the early hours of 13 February close to the James Street flat where she would be murdered the following day.
He said Miss White, a prostitute, asked him for a lift towards the city centre and he took her around one mile.
At seven o'clock that evening, Mr McCarthy said he gave Mr Abdullahi a lift to Barry Docks where both were due to carry out repairs to a cargo ship, the MV Coral Sea.
Under questioning from defence counsel William Coker QC, Mr McCarthy denied he had told Mr Abdullahi that he had picked up Miss White and knew the area of Cardiff she may have been staying in.
He accepted that he had failed to tell police initially that he had given Miss White a lift just hours before she was stabbed to death.
Mr McCarthy agreed that he had provided Mr Abdullahi with an alibi after telling police they had both been working on the Coral Sea in the early hours of 14 February.
But, on later reflection, he could not account for Mr Abdullahi after 01:00. He agreed he had made statements in which he put the time as early as 23:00. It was possible, he agreed, that Mr Abdullahi had been given a lift back to Cardiff while he was asleep.
Mr McCarthy said he had slept on the Coral Sea until 07:00 and had not noticed Mr Abdullahi by the time he returned to his pub, the Custom House. But when he went back to the Coral Sea four hours later he did see Mr Abdullahi.
Mr Coker said the "central question" was whether Mr Abdullahi was actually on board the ship when Miss White was murdered at about 02:00.
Mr McCarthy said the police had wanted him to "put back" the time he had gone to sleep from 01:00 to 23:00, so denying Mr Abdullahi his alibi.
"It was getting ridiculous. I knew what they were trying to do. They were trying to get Abdullahi on the scene. I knew he had not done it," added Mr McCarthy.
Miss White was stabbed more than 50 times inside the Cardiff flat where she used to entertain clients.
Three of the Cardiff Five - Stephen Miller, Yusef Abdullahi and Mr Paris - were later wrongly convicted of the murder and spent four years in custody. Cousins Ronnie and John Actie were acquitted.
The Court of Appeal quashed the convictions in 1992.
In 2003, DNA led police to Jeffrey Gafoor, who admitted murder and was jailed for life. He said he had acted alone.
The trial continues.