75 jobs to go at Blackwood's Hawker Siddeley Switchgear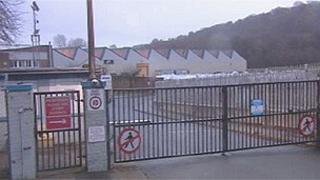 About 75 jobs are to be lost at a south Wales valleys engineering firm.
In total, 35 staff are to be made redundant at Hawker Siddeley Switchgear in Blackwood, Caerphilly county, and about 40 temporary workers are to go before Christmas.
It is understood the jobs cuts are being made due to a downturn in sales.
A spokesman said a statement could be issued later, adding that the company was in talks with unions. Staff were told the news on Friday.
The company, based on the Blackwood Business Park, produces components and circuit breaker technology.
It has supplied rail firms, including the London Underground and Docklands Light Railway, and factories, hospitals and wind farm developments.
Lib Dem business spokeswoman Eluned Parrott said: "These are desperately worrying times for all those involved and I trust the Welsh government will do all it can to work with Hawker Siddeley Switchgear and protect as many jobs as possible in these difficult times."
Hawker Siddeley Switchgear was formed in 1991 when South Wales Switchgear, established in 1941 in Treforest, merged with Brush Switchgear, according to the company website.
It was then acquired by FKI plc in November 1996 which relocated the company to its present Blackwood site, creating a centre of excellence for the manufacture of distribution switchgear.
In 2008, Melrose Plc acquired FKI Switchgear and returned to its former brand, Hawker Siddeley.
Islwyn Labour MP Chris Evans said: "This is the worst possible news at the worst possible time for employees of Switchgear.
"I hope management and the unions work together to protect as many jobs as possible