Bangor and Aberystwyth universities sign alliance deal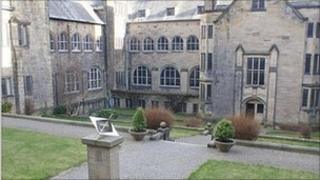 Bangor and Aberystwyth universities are to sign a deal to work together, as education institutions around Wales look to form closer ties.
The "strategic alliance" will see joint working in areas such as teaching and learning, and services will be shared.
The universities started forming ties in 2006 when they founded a research and enterprise partnership, which has since generated £53m.
They announced plans to form a strategic alliance in February.
'Major milestone'
Education Minister Leighton Andrews has challenged universities to "adapt or die".
In December last year, Mr Andrews said universities would only be permitted to charge increased tuition fees from September 2012, upon which their survival would depend, if they could demonstrate they intended to collaborate more closely.
Prof April McMahon, vice-chancellor of Aberystwyth University, said: "The signing of this new strategic alliance represents a major milestone in the excellent relationship that exists between Aberystwyth and Bangor universities."
Prof John Hughes, vice-chancellor of Bangor University, said the signing "of this new strategic alliance between Bangor and Aberystwyth reflects [Mr Andrews's] view and signals our intention to continue working closely together over a broader range of issues, to the benefit of both institutions."