Shirley Rumbold Alzheimer's killing: Dementia carers call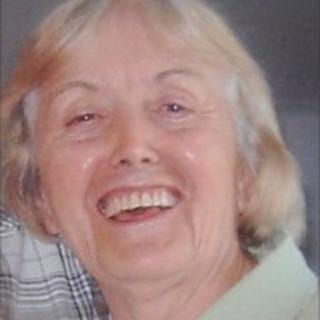 A dementia charity says the case of a Denbighshire woman with Alzheimer's disease who was killed by her husband highlights the plight of carers.
Keith Rumbold, 74, from Prestatyn, was given a suspended prison sentence on Friday after admitting manslaughter.
The judge said Mr Rumbold had "snapped" under the "immense pressure" of caring for his wife Shirley, 73.
The Alzheimer's Society called for more resources to support carers and so help avoid "crisis care" in hospitals.
"This is a tragic case which highlights the strain of caring for a person with dementia," said Hannah Clack, from the society.
"Carers do a difficult job in very difficult circumstances. There is not currently enough support to help carers cope with these challenges and more needs to be done."
Mr Rumbold received a 51-week prison sentence, suspended for two years, after admitting killing his wife.
Mold Crown Court heard that Mr Rumbold, who had been in custody since his arrest, could not bear the thought of his wife of 50 years being put in a psychiatric ward.
The judge was told that he could not cope with caring for her at home and when she became agitated and refused to dress he snapped and strangled her.
He then tried to commit suicide, attempting to stab himself, drinking whisky and taking tablets.
He denied murder, and the prosecution accepted a plea of manslaughter on the grounds of diminished responsibility.
Crisis care
Prosecuting barrister John Philpotts said in the days and weeks leading up to Mrs Rumbold's death, she was verbally and sometimes physically aggressive to her husband.
He said Mr Rumbold was reluctant to accept help from outside agencies and appeared to be embarrassed by the situation.
In police interviews, Mr Rumbold told officers: "What happened today was I just put Shirley to sleep. I've always been a law-abiding citizen."
"All I wanted was social services to come round and give us a hand with the cleaning."
The Alzheimer's Society, which offers support and advice for those with the disease and their relatives, said it believed people should get the best care they can in their own homes.
But Hannah Clack added: "From every single way you look at it, carers need more help."
She said local authorities and government agencies across Britain needed to invest in that support, and in turn avoid the increasing cost of "crisis care" in hospitals and other health institutions.
"If you invest - then you can avoid the crisis care - and that investment will pay its own way in both emotional terms, and economically."