NSPCC raises baby safety concerns after 71 referrals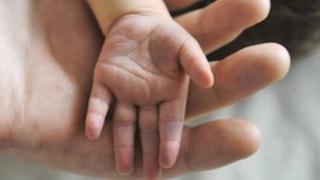 The NSPCC said it made 71 referrals after calls from people in Wales concerned about children under one.
The new figures for 2010 have been released as part of the child welfare charity's campaign, All Babies Count.
The NSPCC says hundreds of babies in Wales could be living in families where at least one parent suffers from mental health issues, drug or alcohol abuse.
The Welsh government says it runs several projects to ensure children are brought up in a secure home.
The charity's helpline was contacted by people all across the UK who had a range of concerns about a baby, including some heard crying through the night.
In one, a woman from north Wales contacted the helpline as she was worried about her friend's baby, claiming that the mother often left her child crying, adding that its parents drank and argued frequently.
'Stop abuse'
In another, a caller from south east Wales raised concerns about a baby living with its mother in a house "full of rubbish" and damp.
The caller thought that the woman might be suffering from post-natal depression and, due to the baby's vulnerability, the NSPCC said its helpline advisor referred the case to the local council's children's services so they could assess the child's safety.
NSPCC national head of service for Wales, Des Mannion, said: "The public have been amazing at coming forward when they see a child in danger and we urge them to keep calling.
"But we are also taking action and calling on the Welsh government to support us and stop abuse and neglect happening in the first place."
A spokesperson for the Welsh government said it funded a number of schemes that offer help to families, including Flying Start which is targeted at 0-3 year olds, and its Integrated Family Support Services (IFSS) offering support for families affected by substance misuse, as well as other projects.