ITV Wales current affairs threat denied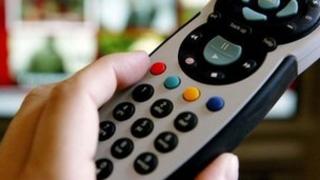 There are hopes current affairs programmes on ITV Wales will be not be cut if the channel changes its news schedule.
ITV is conducting a review which could mean an hour-long programme combining network and Welsh news would begin at 18:00
It said it had no plans to make changes and any speculation was "misplaced".
The National Union of Journalists (NUJ) said it is good news the programmes will continue.
The broadcasting licence held by ITV Wales requires it to produce one and half hours of current affairs programmes such as The Ferret and Wales This Week each week.
The NUJ says the proposed changes next year would have eaten into that requirement and resulted in established programmes being discontinued.
Nicholas Whitehead, an NUJ official at ITV Wales, said after a pilot of the news hour, involving current affairs slots, he was now hopeful about the future of current affairs programmes such as The Ferret and Wales This Week.
"I'm quite confident about current affairs programmes continuing in 2012," he said.
Liberal Democrat AM Peter Black, who sits on the assembly's Task and Finish Group on the outlook for the media in Wales, told BBC Radio Wales he was concerned about the potential changes.
"My understanding of current affairs is you tend to look at the news in more depth, and it's very difficult to see how you can do a deeper analysis of what's going on in a 10-minute slot," he explained.
Pass judgement
"It seems to me that the half-hour programme is much better suited to that sort of approach.
"I've got concerns about this new format, but we've got to wait and see what the outcome of this is.
"I understand it's a pilot, an experiment on ITV's part, and until you see what the product looks like it's very difficult to pass judgement on it, but I do have concerns and I think other people are going to have concerns about that too."
In a statement, ITV said: "This speculation is misplaced.
"We have no plans to make any changes to current affairs output in Wales."
During an internal staff meeting last week, ITV's director of news Michael Jermey said he expected current affairs programmes to continue to be made by ITV Wales, once a final decision on the "news hour" had been taken.