Winds force Occupy Cardiff camp to be taken down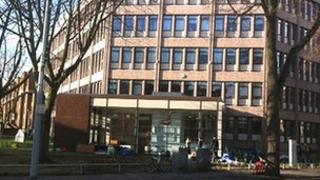 A protest camp set up outside a union's headquarters in Cardiff as part of a global movement against banking and big business has been taken down.
Around 12 Occupy Cardiff activists have been outside the Unite offices in Cathedral Road for a month.
Campaigner Edmund Schluessel said high winds had damaged the camp's infrastructure.
The group is planning to organise a series of peaceful protests throughout the winter.
Mr Schluessel said: "We lost both gazebos to the wind and without their coverage we can't maintain the generator. The cold, meanwhile, is dissuading new people from taking part in camping.
"In the month we've spent in the camp we've created a free discussion space open to all.
"The camp itself was never going to be the revolution - the ideas we discussed there have sown seeds of revolution."
Police broke up a previous camp hours after it set up outside Cardiff Castle last month.