Foster families needed in Wales to avoid crisis - charity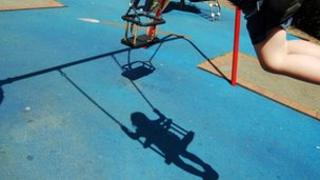 Hundreds of new foster carers must be found in Wales over the next 12 months to avoid a serious shortage, a charity has warned.
The Fostering Network says more than 550 families are needed so that children are placed in the best care.
The charity says there is also a shortage of young people becoming foster parents.
Since 2009, the number of children living with foster families has risen by 19% in Wales.
The charity has said that without these new families many children will face greater disruption.
They may be forced to move further away from home, be separated from siblings or have to enter a children's home.
Freda Lewis, the director of the Fostering Network Wales, said: "These figures are alarming - we could be facing a real crisis when looking to provide the most appropriate care for children who cannot live with their own family."
The charity has also appealed for younger foster to parents to come forward. The average is currently between 46 and 54.
Sally and Dave Orme, from Torfaen, have fostered three children, and have two children of their own - Callum, 13, and 23-year-old Hayley - but said children benefited greatly by being placed with a young family.
Mrs Orme, 43, a dementia nurse, said: "Our own children help so much because children relate to children. These kids have been through so much that they just need a proper family - not carers - they need a normal family. And they learn from the other children in the house.
"It's a gruelling process but it is worth it."
Mrs Orme and husband, 36, who is a full-time father, said the fostering process took a year.
"Stick with it. We came home from some of the sessions in tears because they give you the worst case scenarios but go with it because it's so very worth it in the end," she said.
"I cannot encourage anyone enough to please try it. We love it. I have job satisfaction as a nurse but this is on a totally different level."
Mrs Orme said fostering took commitment and time.
"These children need time more of your time. A family where both parents are in full-time work, I think, may struggle, but give it a go.
"If you don't like it or it doesn't work out then you can always stop," she said.
The couple permanently care for one child and have another who comes to them during the day Monday to Friday.
They plan to extend their home so they can foster more children.
Mrs Orme said: "We both want to be full-time foster parents. It's amazing."