Gareth Thomas will move Turbo drink firm to Bridgend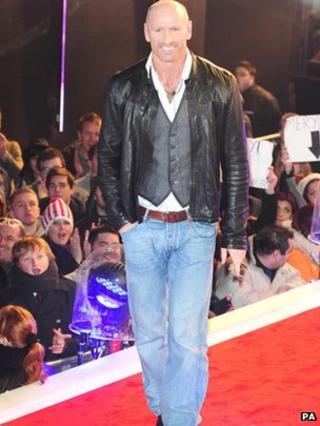 A drinks firm bought by the former Welsh international rugby captain and Celebrity Big Brother star Gareth Thomas is to move to Bridgend.
Turbo Drinks, which makes an alcoholic shandy, intends relocating from the Penrith area of Cumbria.
Initially, the company says it will employ 100 people in Bridgend, rising to about 150.
Thomas is currently one of the favourites to win this series of Big Brother on Channel 5.
He bought out the company along with London business partner Sean Smith in a deal reported to be worth £7m.
The flagship product is a so-called turbo shandy, a pre-mixed bottle of lager and alcoholic lemonade.
Mr Smith, who is now the company's new managing director, said the brewers were committed to setting up a youth training academy in Bridgend, paying employees to attend day-release college, and providing an on-site crèche and after school support for parents.
"We're actively looking to recruit young people to the company and hope that two thirds of the workforce will be made up of employees aged under 25," said Mr Smith.
"We're also looking to recruit returning to work parents and workers with life experience. We hope that 15-20% of our workforce will be made up of workers aged over 50."
"We plan to have a workforce of 100 by the end of the year and to be employing 150 people by 2014."
As part of their plans, the company also said it will be setting up a group to work with families affected by underage drinking.