Welsh government staff web use unknown due to 'error'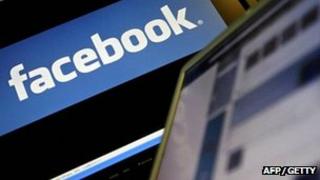 The Welsh government has admitted it has no means of recording which websites are accessed by its staff.
A request was made under the Freedom of Information Act asking for records of which sites had been accessed.
But the government's head of internet security blamed a technical issue which had made providing results impossible.
The government said its filtering software stopped staff accessing site categories deemed inappropriate.
The information request follows a similar one last month where the internet habits of staff at three south Wales councils were revealed.
That showed some of the most visited sites include social networking website Facebook, retailer Amazon and search engine Google.
A response to the request signed by the head of internet security for the Welsh government said: "Regrettably, we cannot progress with your request as we do not hold the information requested.
"This is because we have discovered an error in the logging software which monitors internet activity.
"The matter has been accepted by the software provider as an issue but it requires substantial development to fix the problem.
"As yet, there is no forecast date for the fixes to be released to us."
Liberal Democrat AM Peter Black claimed the error was "very convenient" for the Labour-led Welsh government.
But Mr Black, AM for South Wales West added: "It is standard practice in many large organisation that websites are recorded for monitoring purposes.
"Just a few months ago, we saw the publication of thousands of pages that the staff of the Department for Transport had accessed, revealing many embarrassing online practices.
"The Welsh Labour government is either deliberately withholding this information from the public, using an 'error' as an excuse or they have no way of monitoring when its 5,000 staff are looking at inappropriate websites when they should be working."
"Either way, this is incompetence."
A Welsh government spokesman said: "These allegations are complete nonsense. We take IT security and inappropriate use of government IT systems very seriously.
"Our internet filtering software is working and prevents staff from accessing site categories deemed inappropriate.
"However, there is an error in the reporting software. The software provider has acknowledged the fault and is working to resolve it."