Chris Langham Black Pond Aberystwyth attendance dropped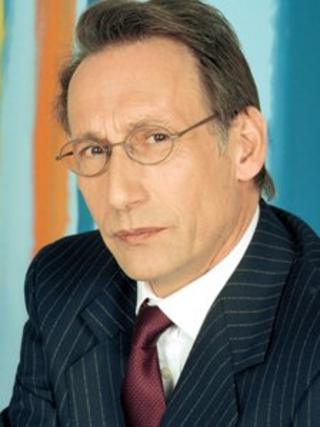 Actor Chris Langham withdrew from a talk in Aberystwyth about his new film after protests about a similar event at a school in England, it has emerged.
Langham, jailed for 10 months in 2007 for downloading indecent images of children, stars in the film Black Pond.
He had planned to join a post-film discussion at Aberystwyth Arts Centre last Sunday.
The arts centre said the actor did not want his presence to "overshadow" the screening.
Two national newspapers last month reported that Langham, a Bafta-winning comedian, cancelled an appearance at a public school in Kent.
According to the Daily Telegraph and the Daily Mail, he had been due to host a parents-only question-and-answer session about the film at Tonbridge School, Kent, in March.
But, following concerns by a small number of parents, Langham withdrew from the commitment, the reports said.
The 62-year-old father of five is one of the main characters in the low-budget film, his first big screen acting role since being released from prison in November 2007.
Langham served three months after his 10-month jail sentence for downloading 15 images was reduced on appeal.
Directors
The new film has been nominated for Bafta for an outstanding debut by a British writer, director or producer.
The arts centre's question-and-answer session with the film's directors, Tom Kingsley and Will Sharpe, went ahead as planned after Sunday night's screening.
In a statement, the arts centre said: "Mr Langham decided not to attend as he did not wish his presence to overshadow the screening of the film and the Q&A session with directors."