BBC Radio Wales audiences listen for longer, Rajar says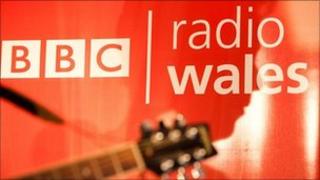 BBC Radio Wales audiences are listening to the station for longer, according to Rajar, the body in charge of measuring radio audiences in the UK.
The station gained in hours per listener and share of listening in the last three months of 2011, compared to the previous quarter.
But its weekly reach is now 468,000 listeners, compared to almost 480,000 in the three months to October 2011.
Radio Cymru has 134,000 listeners weekly, a 4,000 drop in that quarter.
The figures show 468,000 people listen every week to Radio Wales, a 9.4% share, with 11.1 hours per listener.
A BBC Radio Wales spokesman said: "The fact that our current audience is listening for longer is very encouraging.
"We strive to provide engaging and relevant programmes and the challenge now is to attract and engage even more listeners."
BBC Radio Cymru reaches 134,000 listeners weekly, a 2.5% share, with 10.6 hours per listener.
A Radio Cymru spokesperson said: "BBC Radio Cymru remains the most heard station among fluent Welsh speakers.
"Our future ambition is to continue to build on this by offering a wide variety of programmes that are relevant to audiences across Wales."