Welsh Water creates 50 new jobs in Newport and Flintshire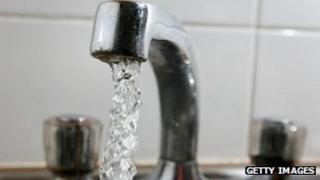 Welsh Water says it is creating 50 new jobs at two laboratories in north and south Wales.
The posts will be at a new water quality laboratory in Newport and at a site near Broughton in Flintshire.
The not-for-profit water company says it is investing £8.6m in the new facilities to monitor and test drinking water in Wales.
The Newport lab will be complete at the end of the year, while the Broughton site has just been opened.
"We are creating centres of excellence and new jobs that will offer quality opportunities for skilled scientists and support staff," said Welsh Water's operations director, Peter Perry.
"These new facilities will be our main testing centres in Wales and will be vitally important for the company, to ensure we continue to provide the best possible water quality at the tap and protect public health - which is our highest priority."
The water company said it carries out about 300,000 tests on water samples every year.
Until now, the whole process was contracted out to other laboratories.
Welsh Water said the latest investment is part of £1.4bn it is spending on the water and sewerage network in Wales over a five year period.