TB cases in Wales fall, bucking the UK trend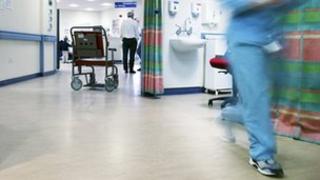 The number of tuberculosis (TB) cases reported in Wales fell in 2011 from 150 the year before to 132, a drop of 12%.
This bucks the UK trend where TB cases have risen by five percent to 9,042.
The figures have been released by the Health Protection Agency (HPA) ahead of World TB day on Saturday.
TB is caused by bacteria and is transmitted when an infected person coughs or sneezes but requires close prolonged contact to spread from person to person.
Professor Ibrahim Abubakar, head of the TB section at the HPA, said the provisional data should be interpreted with caution, because numbers are likely to change due to late notifications and denotification of cases.
"It is too early to determined whether this is a return to the upward trend of cases seen in the past two decades in the UK," he added.
TB continues to disproportionately affect people in hard-to-reach and vulnerable groups, particularly migrants, but can also affect homeless people, problem drug users and prisoners, he added.
Professor Abubakar added it was important, especially in parts of the UK with the highest rates of the disease, to prioritise the delivery of "appropriate clinical and public health TB services".