Vote 2012: Wales council candidates and who was in charge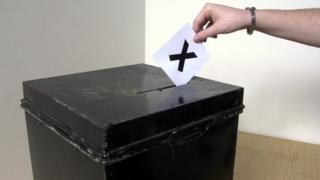 On 3 May 2012, voters across Wales will go to the polls for the local elections.
Elections will be held in 21 of the 22 authorities. Anglesey will be the only local authority not taking part.
Here is a list of direct links to council websites which will carry the nominations and possible outcomes explained by BBC Wales Welsh Affairs Editor Vaughan Roderick.
Information is subject to change: please check on the council websites.