Panasonic sets up development centre in Cardiff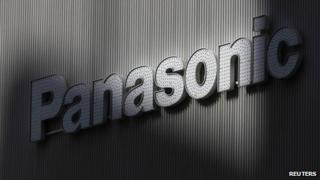 Electrical giant Panasonic is to set up a fuel cell research and development centre in Cardiff but it is unclear how many jobs will be created in the city.
It comes just weeks after more than 160 jobs were lost when Panasonic pulled out of Newport switching the production of telephone exchanges to Vietnam.
The fresh investment is part of deals worth more than £200m from Japan.
Around 1,500 jobs will be created across the UK with more safeguarded.
A Welsh government spokesperson said it had been working closely with Panasonic "for some time" to secure the deal.
"Business minister Edwina Hart also made an offer of significant financial support earlier this year towards the fuel cell project at Panasonic, however at this stage further details remain commercial and in confidence," the spokesman added.
Dan Carter from the trade journal Fuel Cell Today said in Japan fuel cell technology was increasingly being used to heat homes, water and generate electricity.
He described them as being like "mini power stations in your home" which used fossil fuels more efficiently than conventional boilers.
"Fuel cells work in many similar ways to combustion engines but they actually take apart the fuel chemically and then put it back together for the waste products and extract electricity and heat as part of that process," he said.
"Because they don't have the combustion aspect they can do that in a much more efficient way."
Nissan investment
It was also announced on Tuesday that Nissan's new hatchback will be produced in Sunderland, in the north-east of England.
Speaking during a visit to Japan, Prime Minister David Cameron said: "I've already seen first hand the tremendous work at the Nissan Sunderland plant and it's great to be visiting the company's headquarters in Yokohama today.
"Nissan's investment in the UK is a huge vote of confidence in the skills and flexibility of the UK workforce."