Anglesey councillor Hefin Thomas suspended for six months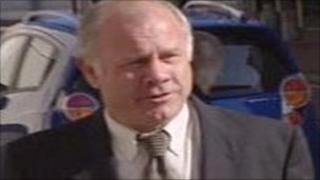 A leading member of Anglesey council has been suspended for six months.
Hefin Thomas, who is chair of the local authority's audit committee, was said to have committed a serious breach of the councillors' code of conduct.
After a meeting of the standards committee, his solicitor, Gareth Parry, said Mr Thomas would "seriously consider" appealing.
Last year, Mr Thomas, a farmer from Pentraeth, was convicted of falsely claiming benefits.
Throughout the standards committee hearing on Tuesday, Mr Thomas insisted that he had not behaved dishonestly.
He said he did not realise that council allowances should be treated as income.
Standards committee members pointed out that he should have realised this, because he was paying income tax on them.