Wartime propaganda film on Nazi massacre is screened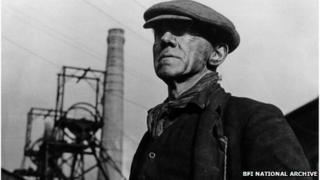 On the 70th anniversary of a Nazi massacre, a British wartime propaganda film, shot in a Swansea valley village, recreating the atrocity has been shown.
The film showed the destruction of the Czech village of Lidice in June 1942 undertaken by the Germans as a reprisal to the killing of a top Nazi.
Silent Village was filmed in Cwmgiedd, where residents played the parts of the victims of the massacre.
It was screened at the Big Pit museum in Blaenavon on Wednesday.
Hitler ordered the liquidation of Lidice's population after the assassination of one of his most trusted senior commanders, Reich Protector Reinhard Heydrich.
In all, 173 men and boys over aged 16 were executed, while more than 300 women and children were taken to concentration camps.
Some "suitable" younger children were sent to live with SS officers to be "Germanised" but the majority of the village's youngsters, more than 80, were to die.
There was worldwide condemnation of the Nazis.
The British Ministry of Information's film unit produced the 35 minute film, under the direction of documentary maker Humphrey Jennings, as part of its propaganda to boost the war effort.
It was one of hundreds made but was ground-breaking in its use of real people, said Patrick Russell, senior curator (non-fiction) at the British Film Institute's National Archive.
He said: "It was telling a real story but taking it to a totally different setting.
"You have non-actors as themselves and as other people at the same time.
"Welsh miners portray Czech miners. A lot of the dialogue is in Welsh as well. That was a very daring and unusual thing to have at that time.
"In terms of performance, the people are a bit stiff but the film does build up a real head of steam."
Retired engineer Arwel Michael, 71, was a year old when he took part in the film alongside his parents and can be seen being bathed.
According to Mr Michael, Jennings picked Cwmgiedd as the location after approaching miners' leader Arthur Horner.
He said Horner advised Jennings to avoid the traditional mining valleys of the Rhondda because Lidice was a more rural place.
Cwmgiedd postcard
"He advised him to go to the anthracite area in west Wales, especially the Swansea Valley, to look for his desired village," said Mr Michael.
Jennings visited Ystradgynlais to talk to another miners' leader, Dai Dan Evans.
Stopping at a newsagent to buy a notebook, Jennings spotted a postcard of Cwmgiedd and discovered it was half a mile away, said Mr Michael.
"He walked up and 'bang' that was it," he said.
Mr Michael remembers people being "full of emotion" when they talked about the film and at screenings over the years as they saw their own loved ones who had appeared in the film but who had since died.
He said: "I love to see it but it does draw an occasional tear to the eyes to see my mother and father."
His parents, like the rest of the village "felt a hidden bond with the people of Lidice" he said.
"Although they never met them, they felt that they were contributing in a small way to the enlightening of the world to what happened."