Paralympic teams have reception at Welsh assembly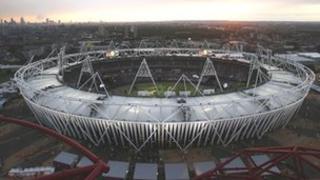 Paralympic teams from five continents who are based in Wales ahead of the Games have been welcomed by First Minister Carwyn Jones.
The reception at the Senedd in Cardiff Bay on Thursday was also be attended by the teams' support staff.
Teams in Wales include New Zealand, Australia, Mexico, China, British Cycling, US Cycling, Liberia, India and the Oceanic Paralympic committee.
The Paralympics will officially begin on 29 August.
Mr Jones called the Paralympics a "truly inspirational event" where athletes "overcome huge adversity".
He said: "It is great that in the build-up to the Paralympic Games, Wales is playing host to a number of national teams from across the globe.
"Teams have chosen Wales as their temporary home because we can offer a range of world class sporting facilities and the relevant knowledge and expertise in delivering for Paralympic athletes.
"The presence of the teams also provides an opportunity to develop sporting, educational and cultural links between our countries.
"I wish all of them the best of luck."