Real Radio Wales MD Tony Dowling returns to Evening Post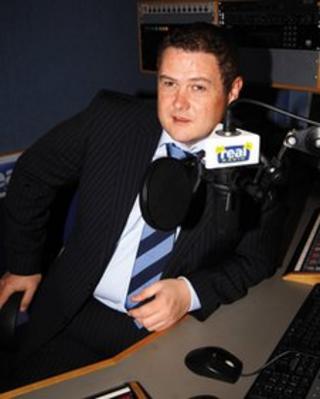 The managing director of Wales' biggest commercial radio station is leaving his job to return to newspapers.
Tony Dowling is leaving Real Radio to take up the same position at South West Wales Media, publishers of the Swansea-based South Wales Evening Post.
Mr Dowling began his media career in 1991 as a sales executive at the Post and its sister paper the Llanelli Star.
He said: "I'm so excited to be coming home to work for one of the most respected voices in local media."
"I feel privileged to lead the team at this pivotal time and I'm looking forward to working with everyone at South West Wales Media."
Mr Dowling moved to radio in 1997 joining Swansea Sound as a sales executive, later joining Real Radio in 2001.
He has spent 11 years at the station, becoming managing director in 2008 and overseeing Real Radio's expansion into west, north and mid Wales.
Sharing output
Rich Mead, executive director of Northcliffe Media, said Mr Dowling would bring "a huge amount of local media experience" to the company when he joins in 2013.
Mr Dowling's departure from Real Radio comes as the station prepares to cut the number of programmes produced in Cardiff from Monday as it shares more output with sister stations in England and Scotland.
The mid morning and early afternoon shows will be replaced by networked programmes from Manchester.
Breakfast and drivetime programmes will be the station's only weekday output produced in Cardiff.