'Robust' Waterhouse abuse inquiry review pledged by Mrs Justice Macur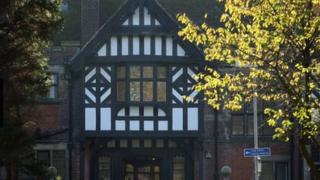 An independent review has begun of the Waterhouse inquiry, which investigated abuse in north Wales children's homes in the 1970s and 1980s.
The judge leading the review promised a "thorough" and "robust" examination of the three-year inquiry.
Mrs Justice Macur added: "I will not draw any conclusions until I have considered all the evidence."
Residents have claimed Waterhouse too narrowly focused on abuse by staff at the home rather than others elsewhere.
The original probe, headed by the late Sir Ronald Waterhouse, focused on care homes in the old Gwynedd and Clwyd council areas.
The review is one of a series of inquiries launched in the wake of claims of sexual abuse.
This will look at the terms of the Waterhouse inquiry and whether specific allegations of child abuse were not investigated.
Mrs Justice Macur said: "I intend robustly to examine recent allegations that the abuse of children in care in north Wales was not investigated in the course of the Waterhouse Inquiry and if not, why not.
"I am grateful to be assured that sufficient resources will be made available to me to conduct this review which will be thorough and expeditious."
Her review will run alongside a separate investigation by the National Crime Agency (NCA) that will look at the original police handling of the case and any other allegations made more recently.
Retired High Court judge Sir Ronald Waterhouse led an inquiry which sat for more than 200 days and heard evidence from 259 complainants.
The report in 2000 noted that for the "vast majority" of them this was the first opportunity for their accounts to be publicised and "very many of them expressed satisfaction" that this was achieved.
However, more recently, former residents of the Bryn Estyn children's home near Wrexham, in the then county of Clwyd, have complained that the inquiry focused too narrowly on abuse by staff within the institution.
There have been claims that boys were taken outside the home for abuse by a paedophile network.
An investigation by North Wales Police, which began in 1991, took 2,600 statements from individuals and led to eight prosecutions and seven convictions of former care workers.
The Macur review team has asked for anyone with relevant documents that havenot been submitted to contact the secretary to the review onenquiries@macurreview.gsi.gov.uk.