BBC Wales music dispute: Eos may let music be played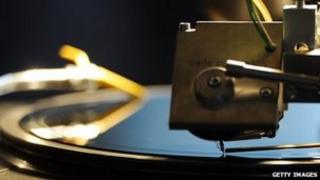 An organisation representing Welsh language musicians says it is considering allowing BBC Radio Cymru to play its members' music while a royalties dispute is sorted out.
Dafydd Roberts, chief executive of Eos, said he did not want the station to lose listeners.
The row has led to Radio Cymru losing the right to play about 30,000 songs.
The BBC has urged Eos to agree to an independent mediator, but Mr Roberts said mediation was not necessary.
Eos represents musicians who have broken away from the Performing Right Society (PRS) after claiming they were being short-changed for their work.
It is holding the first of two annual general meetings at Chapter Arts Centre in Cardiff later on Tuesday to discuss the situation.
The second meeting will be in Caernarfon on Friday.
Mr Roberts told Radio Cymru's Post Cyntaf programme it was possible that Eos might allow its members' music to be played while talks continue.
He said: "We don't want listeners to suffer. We don't want Radio Cymru to suffer.
"It's our national station and we want to make sure it continues."
He said he did not want the dispute to affect the Can i Gymru (Song for Wales) competition or the Urdd Eisteddfod.