Your St David's Day photos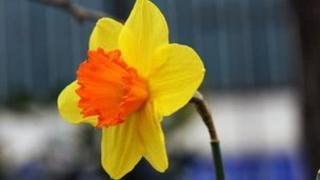 We asked to see your photos from Wales and around the world showing how you are celebrating St David's Day.
You may be in Bethesda, Brisbane or Bordeaux, Carmarthen, Calgary or Christchurch, and we want to know how you marked the patron saint's day, 1 March.
This request has now closed, and many thanks for all your pictures.
Here is a selection of the photos we have received so far..
If you are happy to be contacted by a BBC journalist please leave a telephone number that we can contact you on. In some cases a selection of your comments will be published, displaying your name as you provide it and location, unless you state otherwise. Your contact details will never be published. When sending us pictures, video or eyewitness accounts at no time should you endanger yourself or others, take any unnecessary risks or infringe any laws. Please ensure you have read the terms and conditions.