Police cautions warning by retiring magistrate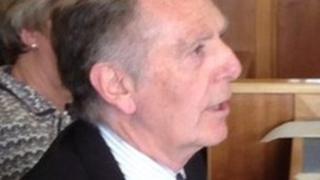 Justice is being undermined by police cautions being given to criminals who have committed serious crimes, a retiring north Wales magistrate claims.
Graham Roberts, a magistrate for 30 years, said too many cases were dealt with away from the eyes of the public.
Criminals had received cautions for assault and, apparently, arson and burglary, he said.
Making his retirement speech at Llandudno, he also said the system was being driven by a lack of cash.
Mr Roberts, a historian and author, said too many police investigations and their resolutions were dealt with "in house" by the police themselves.
Earlier this year, the chairman of the Magistrates' Association, John Fassenfelt, wrote to the Justice Secretary to call for an inquiry into police use of cautions.
Mr Roberts, who has reached the magistrate's age limit of 70, also said he believed the justice department had allowed the market to infiltrate the court structure.
Magistrates and clerks were dictated to by civil servants, many of whom had never been near a court, he said.
A Ministry of Justice spokesperson said: "Police cautions have fallen by 42% and out of court disposals by 38% over the past five years.
"We are already looking into how police cautions are being used.
"We shouldn't remove the right for police officers to exercise discretion but the public are right to expect that people who commit serious crimes will be brought before a court where very tough sentences are available."