NS&I's Welsh language service cut over cost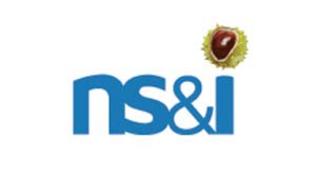 Welsh language services are to be scrapped at a state-owned savings organisation because they cost around £900 per Welsh-speaking customer.
National Savings and Investments (NS&I) said just 107 customers corresponded with it in Welsh, as of February 2012, and the service was "not a cost effective use of public funds".
The deputy Welsh language commissioner has asked Welsh secretary to intervene.
She said that as a Crown body, the service was statutory.
In a letter to David Jones, Gwenith Price said that while Crown body language schemes are prepared on a voluntary basis, legislation does provide that once adopted, they are set in law.
"When the Welsh Language Act 1993 became law the government of the day gave an undertaking that government departments and Crown bodies would prepare Welsh language schemes in the exact same way as that of public bodies," she said.
"The NS&I's scheme was given approval in 2007.
"There is no provision within that act which enables an organisation, of its own volition, to end a scheme."
The Welsh Language Commissioner Meri Huws also wrote to the savings bank - which is backed by the Treasury - saying that there was no provision in law to end the language scheme.
But she received a reply saying that they were continuing with their plans to end Welsh language services from 22 April.
Ms Price said the issue was "concerning".
"Even if this is a challenging economic time, it's difficult to understand the agency's decision to turn its back completely on the requirements of the Language Act," she said.
"It is a matter of concern that the decision has been made to abolish a service to Welsh speakers entirely.
"As far as we know, there was no discussion or consultation with any of those affected prior to making this decision."
'Not cost effective'
NS&I said that as of February 2012, there were 107 customers corresponding with it in Welsh.
That represented 0.007% of the 1,549,577 NS&I customers living in Wales, and only 0.06% of Welsh deposits.
"At an annual cost of around £900 per Welsh speaking NS&I customer, or an additional cost of 3.78% for every pound of their deposits, our Welsh language scheme is not a cost effective use of public funds," it added in a statement to BBC Radio Cymru's Taro'r Post programme.
NS&I is best known for Premium Bonds, but also offers a range of other savings and investments, including Children's Bonds.
It is an executive agency of the Treasury.