South Wales areas in 'top 25 hit by welfare changes'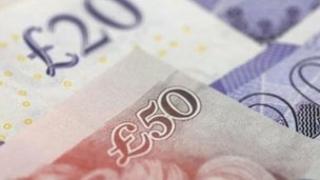 Five counties in the south Wales valleys are in the top 25 areas in the UK to be most affected by changes to welfare payments, according to research from Sheffield Hallam University.
The UK government wants to reduce its Welfare Bill by £160bn and encourage people to find work.
The research shows how communities will be affected by the changes.
Merthyr Tydfil, Blaenau Gwent, Neath Port Talbot, Rhondda Cynon Taf and Caerphilly will be worst hit in Wales.
Cuts to benefits and tax credits means that people have less money to spend and the university research says there will be £1.07bn less spent on welfare each year.
Changes to incapacity benefit will affect Neath Port Talbot more than any other part of the UK. It will take £23m from the local economy, according to the study.
Tax credits will hit Merthyr Tydfil hardest in Wales with around £5m being lost there, which is regarded as a large amount for a small county.
However, changes to child benefit will have less of an effect in Wales than other parts of the UK because wages are generally lower here.
The impact will be felt least in Ceredigion where there will be £2m less going into the economy.
When all the changes to welfare in Wales are added together, it will be as if every adult in Wales is losing £550 a year.
The report's authors said: "The impacts of welfare reform are very substantial - an estimated loss of income of approaching £19bn a year once all the reforms have been fully implemented, or an average of £470 a year per adult of working age across the whole of Britain.
"For some of the individuals affected by the changes the loss of income is much, much greater."