Horsemeat scandal: Review of official response in Wales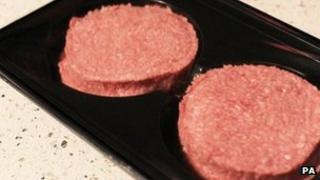 The way officials reacted to the horsemeat scandal in Wales is to be reviewed, said the minister for natural resources and food.
Alun Davies said he is confident that "actions were taken quickly and correctly" but said lessons can still be learnt from other inquiries.
At its height, eight Welsh councils withdrew some meat products from schools and care homes amid fears of contamination by horsemeat.
The review outcome is expected in July.
Mr Davies said the Welsh government was cooperating with investigations being carried out by the Food Standards Agency, the Department for Environment Food and Rural Affairs (Defra) and the authorities in Scotland.
He said: "In this context I think it is essential to learn appropriate lessons from the way we responded to the recent contamination incidents here in Wales
"I see this co-operation as important because our food supply chain is complex and stretches beyond our borders.
"Consumers here are affected by what happens elsewhere."
In February, the Welsh Local Government Association (WLGA), the body that represents councils in Wales, said the fact the contamination had been identified was "testimony to the rigorous checks and tests that local government is conducting and demanding of its complex supply chain".
Plaid Cymru's agriculture spokesman Llyr Gruffydd AM welcomed the review, saying consumer confidence had been affected.
"We must make absolutely sure that if incidents of this nature happen again, Wales is well prepared to deal with them in the proper way," he said.