Limited company registrations and failures in Wales rise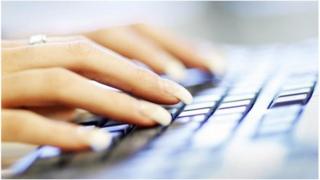 The number of new limited companies - and company failures - in Wales is rising, BBC Wales has found.
A total of 16,267 were created in 2012-13, a rise of 8.9% but lower than the UK average of 13%.
The number of being wound up rose by nearly 4%, when the UK average showed a reduction in firms being closed.
Not all new businesses in Wales are registered limited companies, many are run as sole traders and are not included in the statistics.
The rise in both new and failed firms is a sign of a "dynamic economy" says business expert Prof Dylan Jones-Evans.
On Thursday, new figures showed the UK economy grew by 0.6% in the three months to June.
The figures are up from 0.3% growth in the previous quarter.
'Positive alternative'
The figures obtained by BBC Wales from Companies House show that in the financial year 2011-12, a total of 14,937 limited companies were registered to Welsh postcode addresses.
In the following 12 months this rose to 16,267.
The number of company dissolutions also rose, from 9,347 in the financial year 2011-12 to 9,716 in 2012-13, a 3.9% rise.
This is against a UK-wide background of a decrease in limited company dissolutions, from 348,400 in 2011 to 287,800, a drop of 17.4%.
The number of new limited companies registered at Companies House does not necessarily reflect the number of sole traders starting up in an economy.
But Prof Jones-Evans, director of the "Wales Fast Growth 50" which monitors growing companies, said the increase in new limited firms being created could be down to redundant employees setting up their own businesses.
He said: "People are starting to look at entrepreneurship as a positive alternative to working for somebody else.
"Unemployment had increased and people look very carefully about what their options are and what we tend to find is that people in their mid-30s and early 40s are the sort of people who start a business, and those are the people being made redundant.
"Clearly there are businesses that are closing down or de-registering as limited companies but that's to be expected in a vibrant economy where you need businesses to start up and businesses to fail - it's called a 'churn' in the business population that shows you've got a dynamic economy."
'Innovation'
Neil Cocker was part of that process when he wound up his record label business to launch a more successful online merchandising firm.
He now helps to run Cardiff Start, a group which supports small technology based companies with expert advice.
Mr Cocker said: "The internet as a whole by 2015 is expected to be providing 12% of the UK's GDP.
"In the sector I work in - technology, e-commence and so on - there is a lot of innovation that will contribute to that.
"Those are going to be the next multi-million pound companies of the future."
Limited companies have their own legal identity and their owners are not personally liable for the firm's debts. The shareholders have limited liability.
A sole trader has unlimited liability. The owner is personally liable for the firm's debts and may have to pay for losses made by the business out of their own pocket.
Partnerships, like a sole trader, have unlimited liability.