Smaller businesses urged to bid for £20m growth funding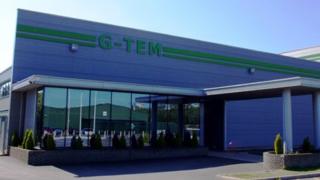 Smaller businesses in Wales have been urged to apply for a share of a £20m pot towards growth and job creation by the economy minister.
Edwina Hart said the Wales Economic Growth Fund had already proved a "lifeline for many businesses" with £9m paid out to 135 firms this year.
Firms are invited to bid for at least £100,000 in the latest phase.
Mrs Hart claimed the second round of funding had a potential to create or safeguard 3,000 jobs.
'Expand production'
The first round offered grants of between £50,000 and £100,000.
It is estimated the money already paid out will result in the creation of 980 jobs and nearly 800 more safeguarded, with ministers anticipating "strong interest" in the next round of applications.
One of those to receive money in the first round was Japanese-owned car parts factory G-TEM.
It employs 150 people in Ebbw Vale, supplying Honda UK and Toyota with welded body parts.
The company received £95,000 which is helping it take on 10 extra workers.
Nick Thomas, deputy managing director of G-TEM, said: "We recognised the opportunity to expand production capacity at our press and assembly plant on the Rassau Industrial Estate.
"Thanks to the investment from the Economic Growth Fund we are now able to complete this work and take on more staff at this site."
'More time'
Mrs Hart added: "I want to ensure Welsh businesses have access to the finance they need to grow and create jobs.
"The Welsh government's Economic Growth Fund has provided a lifeline for many businesses unable to access support for growth through traditional sources."
Welsh businesses have until 16 December to express an interest in applying before full applications are taken in the new year.
Michael Learmond of the Federation of Small Business in north Wales welcomed the funding but said some companies could do with more time to develop ideas.
"If you have a project on the stocks which is ready to roll then this is fine but there will be businesses with ideas which they want to get off the ground and they will want more time than a deadline in December," he said.
Mr Learmond added that promoting the fund and the range of support was also vital.