Principality building society chairman to step down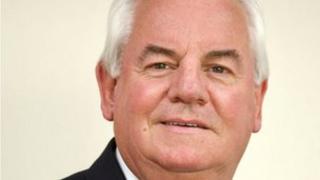 The chairman of the largest building society in Wales has announced he is to step down.
Dyfrig John said he was leaving the Principality at a time when the financial system is more stable and economic indicators more positive.
He added that whilst the society did not underestimate the challenges ahead the balance sheet remained in good shape.
The building society was formed in 1860 and is the seventh largest in the UK.
Mr John, 63, who is the former deputy chairman and chief executive of HSBC Bank plc, joined the Principality as a non-executive director in July 2009 and became chairman in 2010.
The Principality's board said it has begun a search for a successor.
He was born in Pembrokeshire and later studied in Cardiff.