Human trafficking figures are 'tip of the iceberg', charity says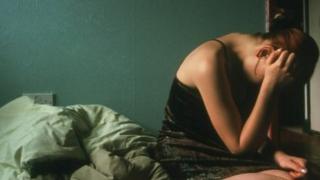 Official figures for human trafficking in Wales are just the "tip of the iceberg", a charity has warned.
The number for 2013 is expected to be more than 50, a rise of 47% on 2012, anti-trafficking charity Unseen said.
It comes as the Welsh government launches a campaign to raise awareness of slavery and human trafficking.
Andrew Wallis, Unseen's chief executive, said the UK did not have the mechanisms in place to gather more accurate figures on the illicit trade.
Adverts will be screened on television after 21:00 GMT as well as on buses and bus shelters across Wales.
"The official figures we had for 2012 in Wales were 34 but we understand the figures for Wales are going to be up 47% year on year to nearly 50-plus people that have been identified who have chosen to access services - so it's on the increase," Mr Wallis said.
"We see a lot of people, between ourselves and the police, clearly showing signs of being trafficked who don't want to engage with the government's services so I think that figure of 50 is very much the tip of the iceberg."
Lesley Griffiths, local government and government business minister, said: "Slavery and human trafficking are horrific crimes which exploit vulnerable people.
"Recent news reports have shown modern slavery is sadly prevalent in Wales.
"Whilst it might seem like a crime which goes on elsewhere, in big cities and other countries, it is an issue which is all around us."
She said the campaign was part of a wider plan to tackle the slave trade.
"We are fortunate our partners are already working with us on tackling this blight on our society but we also need the public to help us to spot this often hidden crime so we can continue to work towards ensuring survivors of slavery are given the help and support they need and deserve, and criminals are brought to justice."