Extra £12m for superfast broadband in Wales, says UK government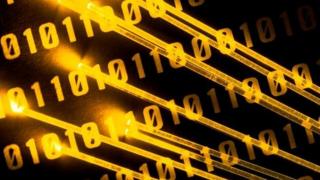 An extra £12m to expand superfast broadband will help create jobs and allow businesses to expand in remote parts of Wales, it has been claimed.
The technology would now be available in some of the "hardest to reach" rural areas, said the UK government.
Ministers want "as many families and businesses as possible" to benefit.
The UK government has previously invested £57m to help provide superfast broadband to homes and companies in Wales.
Culture Secretary Maria Miller said: "Superfast broadband will benefit everyone in Wales - whether they need it for work, to do homework or simply to download music or films.
"Thousands of homes and businesses now have access and it is helping people with their everyday tasks.
"We want to make sure that Britain is one of the best countries in the world for broadband, and the extra money we are investing will help ensure communities around the UK are not left behind in the digital slow lane."
The UK government said businesses could benefit in many ways such as reduced travel costs through video conferencing, while it was also good news for families who, for example, would be able to use multiple online devices simultaneously at home.
Lowest proportion
The Superfast Cymru partnership aims to allow 96% of premises in Wales to have access to superfast broadband by 2016.
More than 100,000 Welsh homes and businesses could now access superfast speeds, the UK government added.
A report last year said Wales had the lowest proportion of premises in the UK with access to superfast broadband.
In its annual Communications Market Report: Wales, regulator Ofcom said 48% of premises in Wales had access, compared to a 73% UK average.
The Welsh government said securing the extra £12m from the UK government would "allow even more areas to be connected to fast fibre broadband over and above what is planned through the Superfast Cymru programme".