No inquiry into BBC Radio Wales phone-in's Welsh debate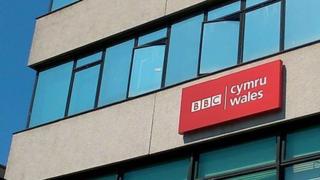 A BBC Radio Wales phone-in about the Welsh language, which received 31 complaints, will not be investigated by the regulator Ofcom.
Morning Call asked for views on the language after reports a Cardiff shop worker apologised for commenting on social media that it got on his nerves
BBC Wales maintained it was a balanced debate but apologised for a "poorly-worded" tweet promoting it.
Ofcom said the programme adhered to "generally accepted standards".
The debate was prompted by reaction to a member of staff at a vintage clothes shop who complained on Facebook about two customers speaking Welsh.
The programme's presenter Oliver Hides told listeners about the incident before asking them for their views on the language.
The "poorly-worded" tweet sent out shortly before the programme, asked: "Does the Welsh language irritate you? Why?"
The discussion included Welsh speakers and a spokesman for a Welsh language campaign group, advocating the use of Welsh.
A spokesperson for the media watchdog said: "After carefully assessing the material, Ofcom decided that it did not breach the broadcasting code.
"While some listeners may have found the views about the Welsh language offensive, Ofcom decided any offence was justified by the context of the discussion so as not to break the rules".