Supermarket chain Aldi's plans for Cardiff centre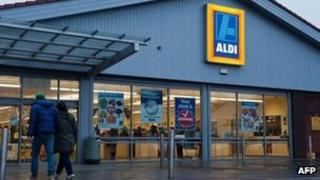 The discount supermarket chain Aldi has submitted plans to build a distribution centre on the outskirts of Cardiff, which it claims will create 400 jobs.
The plans detail proposals for a development at Capital Business Park, in Wentloog Avenue.
Plans for a regional distribution centre for Aldi at the site were first submitted in 2004 but were put on hold.
The planned 46,219 sqm warehouse, offices and loading bays would sit on the edge of the Gwent Levels.
It would have the capacity to handle chilled and frozen food.
Cardiff council says the plans will be put to consultation with interested parties before the application is sent for review by its planning committee.
Based in Essen, Germany, Aldi opened its first UK stores in 1990 and has more than 450 shops across the UK.