Baby boomers missed out on earnings, ONS says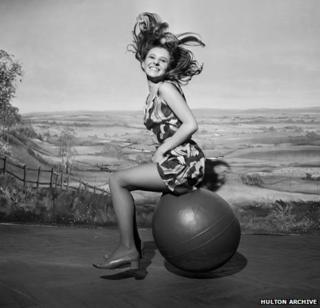 The baby boomers didn't have it all - at least not when it came to wages, according to new official figures from the Office for National Statistics (ONS).
It has been collecting employment details of employees who started work in the mid-1970s, 80s and 90s.
They found that the wages of workers who started in the 1970s were 40% lower than those who started earning in the 1990s.
This is even when the cost of living is taken into account.
Pensions hit
The ONS gathered employment information from workers from when they were 21 until they reached 39.
The comparison shows that the real value of wages has risen across the three decades.
However, the younger workers are likely to have worse pensions and have struggled more to buy their own home.
Wales has the narrowest gap between its highest and lowest paid workers, of all parts of the UK.
One reason for this is that very few of the UK's highest earners live in Wales, while the national minimum wage has lifted wages for the poorest paid.
The bottom 1% of earners in Wales are paid £5 an hour while the top 1% is paid more than £40 an hour, eight times the lowest wages.
If people living in Wales travel across the border to England to work they earn on average 30% more than if they worked in Wales, according to the survey.
Compared to the UK average hourly pay of £11.56, people who live and work in Wales earn £10.50 an hour.
But those who live in Wales but work in England - for instance in places like Bristol, Birmingham, Manchester or Liverpool - earn more than £13 an hour.