Radio 2's Lynn Bowles takes on new BBC Wales job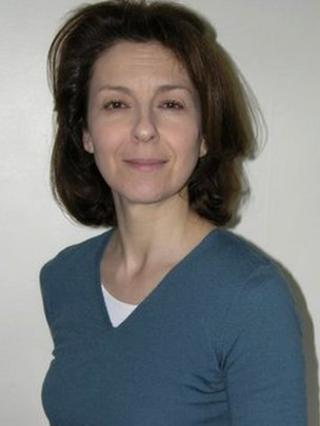 She is best known as Radio 2's travel presenter, but now Lynn Bowles is taking control of the radio mic with her own show on BBC Radio Wales.
Cardiff-born Ms Bowles, who appears on Chris Evans' and Ken Bruce's shows, will present a Sunday slot, playing a mix of music and speaking to guests.
She has made various appearances on Radio Wales, including presenting a Saturday show in the summers of 2012 and 2013.
Her new show will start on 2 November.
London-based Ms Bowles said she was looking forward to returning to Cardiff for the weekends.
"Sunday is a special day," she said.
"I hope to be part of that and find out what everyone is up to, whether it's doing the washing up after the roast, hurtling up the A470 to visit family and friends, up a ladder doing DIY, off to the movies or taking a steam engine apart."
Her Radio 2 studio partner Ken Bruce offered his sidekick some tips for her new series.
"The best advice I can give Lynn is to get a travel reporter on her new show and get them to be witty, quick, amusing and inventive, basically, to do all the hard graft," he said.
"Well, it worked for me."
Editor of Radio Wales Steve Austins is delighted Ms Bowles would be joining the team.
"She's a terrific broadcaster, proud of her Welsh roots, who has a warm rapport with Radio 2 listeners," he added.
"I'm really looking forward to hearing her build a similar rapport with Radio Wales listeners on her new show."