Call for independent Welsh language promotion body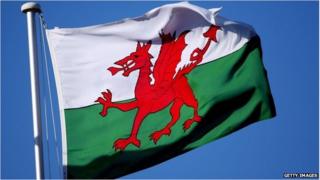 A advisor to the Welsh language commissioner has called for a new independent body to scrutinise policies and promote the language.
Former Plaid Cymru AM Gareth Jones said the body should be able to call ministers to account as well as recommend and secure changes.
He claims there is currently no scrutiny which is entirely independent of the government.
The Welsh government said the language commissioner was wholly independent.
Mr Jones, a member of a five-person advisory panel to the commissioner, told BBC Wales: "I think currently the Welsh language is very much in the hands of the Welsh government and of course we do have the commissioner.
"The relationship is at arms length, but then again the government does have control over some aspects of the commissioner as we know from the appraisal of standards recently.
"As it is, the Welsh language could be subject to the whims of the political party in charge and so on in Cardiff, but if we have a body that can monitor and scrutinise the policies of government, and even the language commissioner then I believe that would bring about change for the better."
Standards rejected
Mr Jones, who was a member of the legislative committee which scrutinised the legislation which created the commissioner's role, said the intervention of the government over the commissioner's proposed Welsh standards for public bodies showed how the Welsh government and the commissioner's office were not independent.
The minister with responsibility for the language at the time, Leighton Andrews, refused the standards which were proposed by commissioner Meri Huws in 2013, saying that they were not clear enough.
The Welsh government has since drafted and published its own standards.
At the time a former head of the Welsh language board questioned the role of the commissioner.
Mr Jones says the National Assembly should fund the new body and he says the reality is that there is not enough scrutiny of Welsh language policies.
He also says that while there are policies and objectives in place, bilingualism is not making the progress it should, and unless action is taken soon, it will be too late.
A Welsh government spokesperson said: "The Welsh Language Commissioner is wholly and constitutionally independent.
"Her role is to advise the Welsh government on language policy and scrutinise our policies, as well as promoting and facilitating the use of the Welsh language."
The commissioner declined to comment.