Natural Resources Wales chairman Prof Peter Matthews to stand down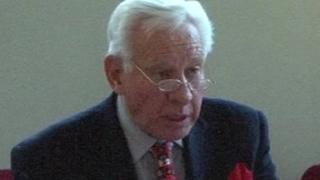 The first chairman of environmental body Natural Resources Wales says he is to step down from the post in August next year.
Prof Peter Matthews oversaw the merger of the Environment Agency, Forestry Commission in Wales and the Countryside Council for Wales in 2013.
But he said he believed the time was right for a new chairman to take over at the Welsh government-sponsored body.
Prof Matthews said his successor would be appointed before he leaves.