Rail fare rises across Wales come into effect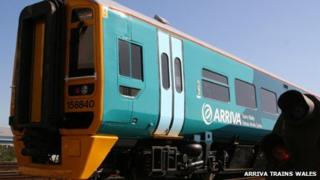 Fares on Arriva Trains Wales (ATW) services have risen along with other rail operators across England and Wales.
Passengers will see the cost of regulated fares rise by 2.5% or 10p - whichever is the greater.
An ATW spokesman said a 10p increment "can sometimes mean that the very lowest fares increase by more than 2.5%, which is permitted".
First Great Western fares between south Wales and London have also gone up.
Across England and Wales, regulated fares - including season tickets - have risen by up to 2.5%, while the average fare of a rail ticket has increased by 2.2%.